A commercial and residential cleaning service which offers quality sanitation services at affordable pricing. Paris (the owner) needed a logo for their company and for the logo the client sent ASWG Designs some photos to convey some of the aspects that they wanted incorporated in the look for their logo. Kenz Kleaning Services also wanted to have a simple website where their prospective customers could see the various services offered and the site needed the ability to allow prospective customers to inquire about specifics about their services offered. Additionally, Kenz Kleaning Services needed a business card and flyer and ASWG Designs was engaged for the creative expertise to produce those.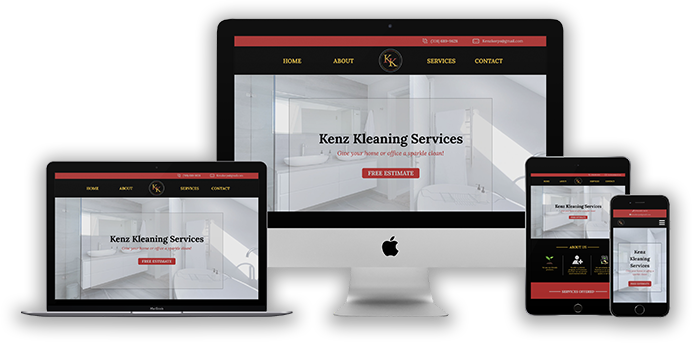 The main challenge for this was to establish the specifics about what the clients offered for their services as they didn't yet have any photos to provide for those services and since the client only wanted a one-page website conveying all the information for the prospect customer the About, Services and Contact sections needed to be easily navigable.
Using free stock photos which could be swapped for actual photos, ASWG Designs came up with prototypes for their website that incorporated the services being offered by the business and also used icons to show what the website was all about and services they offered.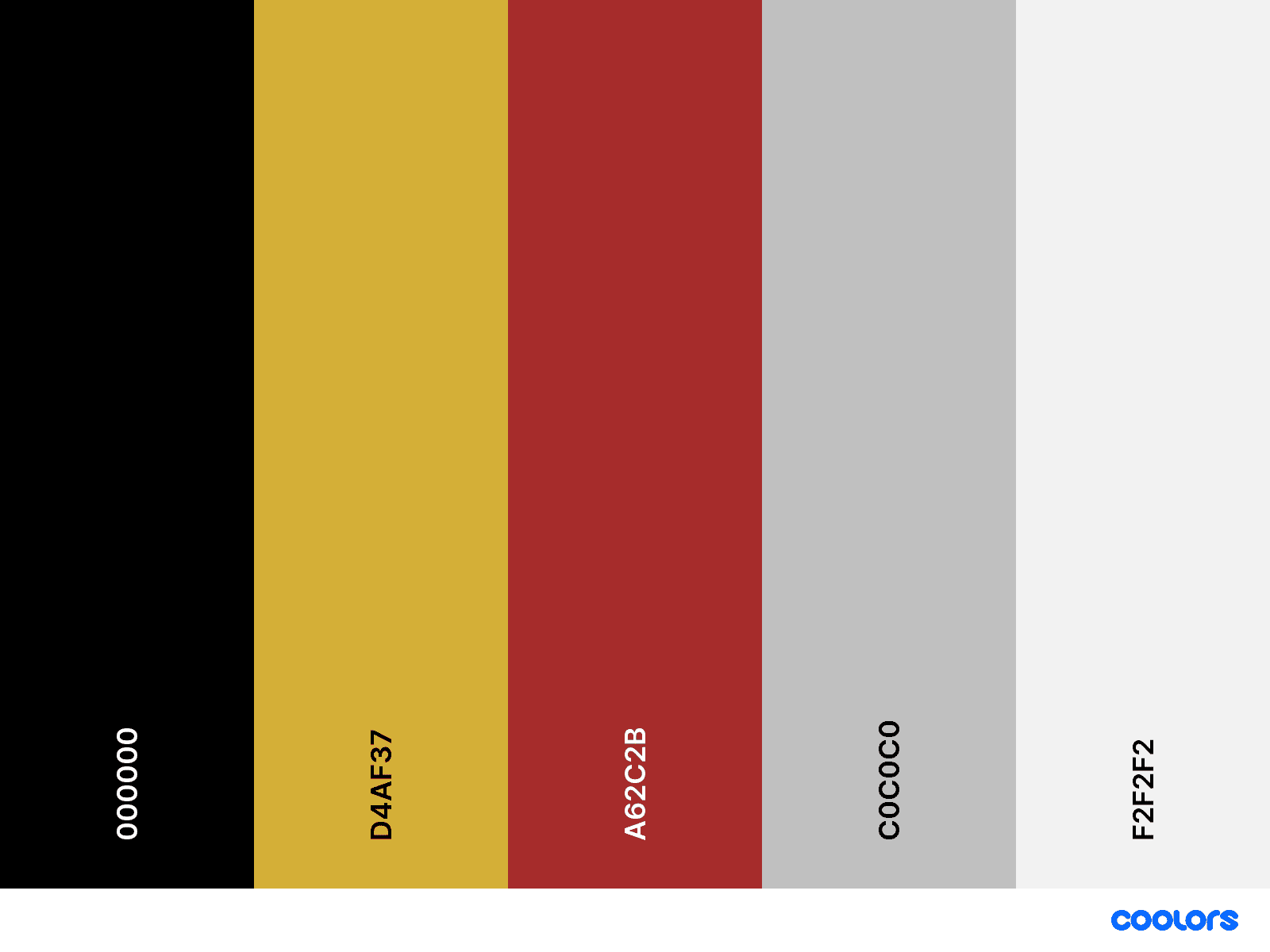 The client wanted the color combination of gold, silver and red so ASWG Designs made the chosen colors of the client to be possible for their website as their logo color is gold which was a perfect combination for it to standout / "Pop".
The client needed just a simple font that would look good and match their website appearance, so ASWG Designs used the "Lora" family. "Lora" bold was used for headlines while "Lora" regular was used for the text description.
ABCDEFGHIJKLMN OPQRSTUVWXYZ
abcdefghijklm opqrstuvwxyz
Paris loved the outcome of the website, starting from the logo, mockups and now they're better able to market the services offered not just through online but she can also handout the flyers and business card since ASWG Designs was also used for the creative expertise to produce their business card & flyers.